Guest Groups: Around the World in 28 Illustrators (for Kids)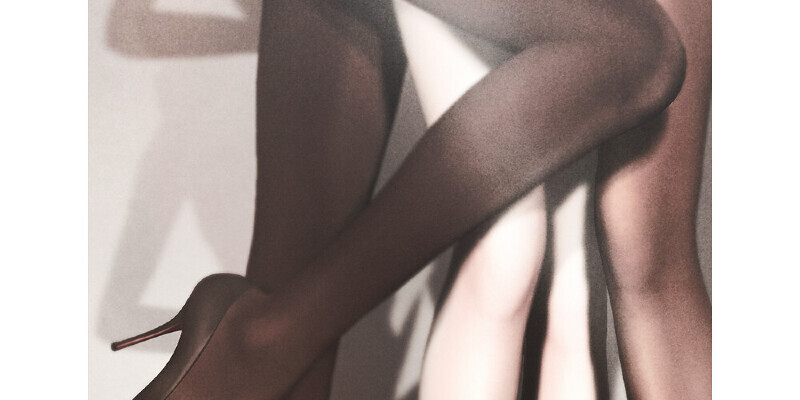 Because of the Internet, we're no longer limited to local handmade markets while hunting for unique art for our houses. I've rounded up some of my favorite illustrators from all over the world, whose artwork would add a touch of color to any child's room. Click the links to find out more of their work. — Maddie By Li'l Magoolie
Etsy
The Sofa Cat from The Smoking Cat – EUR 25
Carlos Lainez: Andalusia, Spain
Featuring cats made from newspaper or coated in antique crockery layouts to match their teacups, Lainez creates stories with a delicate palette and quietly expressive felines.
Etsy
Ficus Benjamina 3 Poster by Cutie Just Like A Dreams – $20
Ismael Angeles: Mexico City, Mexico
Angeles's illustrations are like falling into a storybook and being transported to an insect-sized world of color and wonder. The ideal prints for a young child with a large imagination.
Mister Mista
Rockin' Robin Hood – $79.95
Mister Mista: Melbourne, Australia
By "Rockin' Robin Hood" into the "Three Little Pigs (and one DJ)," these prints are fairy tales since you have never seen them before! Definitely for your child with rhythm and soul.
Etsy
Lovebirds from Yellowhammer Prints – EUR 34
Alan Nagle: Moate, Ireland
Nagle includes a solid minimal style, using bold color and stylized forms. Part design, part art and all amazing.
Etsy
Have a Moment Giclee Print by Helen Dardik – $25
Helen Dardik: Ottowa, Canada
Dardik's style embodies everything amazing about being a child: color, quirkiness, fun and imagination. One of her prints would be at home in a kid's room.
Etsy
Unisex Alphabet Poster Print Kindy Garden – $32
Megan Tucker: Wales, United Kingdom
From the alphabet to vintage-inspired adventurers, Tucker's style is muted but lively with a retro twist.
Etsy
Super High Five, Women – $19
Rosy Designs: Vancouver, Canada
By caped superheroes into balloon-carrying kids, these prints would match any space.
Madeit
Vintage Alphabet Art Print – AUD 24
Sweet William: Wellington, New Zealand
A mixture of watercolor and picture pen, Sweet William combines detail and color to create unique pieces to get a kid's space.
Etsy
Monsieur Hulot Mon Oncle By Matteart – $85
Matte Stephens: Peterborough, New Hampshire, U.S.
Stephens is motivated by artists like Ben Shahn and Paul Klee and his work portrays European-style settings with unique hat-wearing characters. Everybody ought to have a Stephens print in their houses.
Lilla Rogers Studio
Mr. House – $20
Suzy Ultman: Columbus, Ohio, U.S.
Ultman's style is cute and colorful. "Mr House" is a personal favorite.
Etsy
Alphabet Poster Print, In 'Sundae' Colorway By Draw! Pilgrim – AUD 25
Pilgrim Lee: Melbourne, Australia
As Pilgrim states, "My work is heavily influenced by my love of '60s and '70s artwork and layout. Through my style that I am hoping to evoke a sense of nostalgia for long-lost picture books, wallpaper and beloved toys, and to give decor and inspiration for a younger generation."
printspace
Rocket Boy Art Print – AUD 30
Printspace: Melbourne, Australia
with a huge choice of vibrant prints that seem like they sprang out of the favorite children's novel, Printspace has something to appeal to everyone.
toggle
Personalized Baby Print, Woods – AUD 30
Oy! Prints: Auckland, New Zealand
By typographic works to flora and fauna, Oy! Prints targets simple, stylized prints with a Kiwi twist.
Madeit
Hot Air Balloons Print – AUD 16
Kathy Panton: Melbourne, Australia
Layering vibrant patterned paper into animal and transportation contours, Panton's artwork would work nicely in a nursery.
Etsy
Russian Cathedral Archival Signed Print by Lisa Congdon – $18
Lisa Congdon: San Francisco, Calif., U.S.
Congdon has an amazing eye for color and detail. Her work is iconic and beautiful. I definitely want among her birchscapes.
Etsy
Colors and Birds Print By Judy Kaufmann – $25
Judy Kaufmann: Barcelona, Spain
Kaufmann's work includes a picture design influence. Her artwork is bright, vibrant and beautiful.
Etsy
Search By Naoshi – $20
Naoshi: Yokohama, Japan
Naoshi makes her artwork using glistening color sand (known as "Sunae" in Japan) and the style is quirky and vibrant.
Etsy
The White Rabbit By One Little Bird Studio – GBP 12
Onelittlebird studio: Athens, Greece
Utilizing pop culture and vintage illustrations, Leanda Xavian's prints have a subtle elegance that would suit a floral nursery beautifully.
Etsy
New Moon 25/75 By Dilka Bear – EUR 21
Dilka Bear: Trieste, Italy
Although her work has a somewhat troubling quality to it, the big eyes and brightly colored scenes create Dilka Bear's illustrations impossible to dismiss.
Etsy
Tea Coffee Girl Paper Boat Ship Illustration By Sara Olmos – $22
Sara Olmos: Rome, Italy
Graphic designer Olmos enjoys playing with ideas and images to be able to transform them into little visual puzzles.
Etsy
Oodle Noodle Doodles Series By The Itsy Bitsy Spill – $40
Magaly Ohika: San Juan, Puerto Rico
Ohika creates abstract, vibrant prints that would brighten any kid's room — a gorgeous mess.
Etsy
A Little Flower Bird Print, Red And Yellow by Dekanimal – $18
Dekanimal: Hong Kong, China
This art is mainly about nature and animals and reflects the artist's passion in life and love.
Etsy
Hipster Mermaid By Nan Lawson – $10
Nan Lawson: Los Angeles, Calif., U.S.
Lawson brings quirky, nerdy characters and things, that are often inspired by hipsters, cult television shows and flea markets.
Etsy
Deer Art Print With Red Fox by Honey Cup – AUD 16
Honey: Melbourne, Australia
Subtly colored with bashful little personalities, these prints would look amazing all lined up on a wall for a sequence.
Etsy
Fox Family Nursery Decor by Annie Bach – $30
Annie Bach: Seattle, Washington, U.S.
Forget about putting a bird on it, every nursery wall ought to have a fox or sloth on it! Bach produces beautiful, stylish prints with a creature focus.
Etsy
Calm water, A Polar Bear And His Little Buddy On The Raft By majalin – $21.15
Maja Lindberg: Lomma, Sweden
Lindberg creates dream-like scenes left beautifully with a silent calmness to them. They'd look amazing in a fashionable nursery or kid's room.
Etsy
Girl And Daschund By Helga McLeod – $22
Helga McLeod: Bethulie, South Africa
Painted right onto wood, McLeod's scenes are simple and classic.
Etsy
Daschund And Girl In Blue Dress By Elsbeth Eksteen – $40
Elsbeth Eksteen: Pretoria, South Africa
Eksteen calls her work "love inspired artwork." She wrote, "… My paintings tell a story, so look carefully … And you'll be reminded that you are beautiful, special and loved … Or they will just make you grin."
Next: 10 Tips for Beautiful and Practical Kids' Rooms