Midcentury Modern Inside, 1930s Outside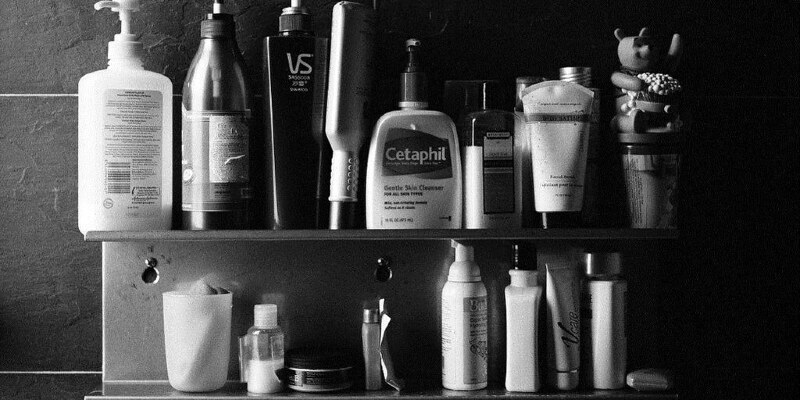 Interior decorator Jessica Hasten always believed she would wind up buying a midcentury home to fulfill with her collection of vintage bits out of Saarinen and Noguchi. However, when she fell in love with Dallas' Hollywood/Santa Monica neighborhood and its traditional 1930s Tudor-style houses, Hasten had a problem on her hands. "I wondered whether it'd be strange to incorporate my contemporary furnishings into this home," she says. "But I decided to not let the exterior of the home dictate the interior design."
at a Glance
Who lives here: Jessica Hasten and her terrier, Frito Pie
Location: Hollywood/Santa Monica neighborhood of Dallas
Size: 1,280 square feet; 3 bedrooms, 1 bathroom
Year built: 1936
Angela Flournoy
The exterior includes some ornamental brickwork, steeply pitched gables and a covered porch. A white wooden swing increases the storybook charm.
Angela Flournoy
Inside, however, is much different. Walking through the front door is like stepping through a time portal in the 1960s. "When I bought the house, I knew I wanted a softer, more natural fashion," Hasten says. "I wanted to incorporate woods, glass, lots of texture, keep the furnishings unbiased and let the art and accessories function as the pop of colour."
Leather chair: Wassily, Design Within Reach; sofa: Loft, Timothy Oulton
Angela Flournoy
This metallic longhorn mind played a sizable role in the overall notion of the living room, and acted as a jumping-off point for its mix of timber, metal and leather.
Coffee table: Noguchi, Design Within Reach; longhorn mind: Z Gallerie; silver ceramic artwork forms: Gold Leaf Design Group
Angela Flournoy
Hasten upgraded the built-in bookcases by painting her favorite colour: peacock blue.
Angela Flournoy
Before going she mapped out every room to decide which furniture pieces out of her midcentury collection she'd use. At the home office, she designed around her Saarinen Womb Chair. "I purchased high quality furnishings but spent less about the extras," she says. Decorating around a couple of main bits also helped her produce a list of all the remaining pieces needed to meet the spaces.
Angela Flournoy
The office area functions as the entryway into the home, therefore Hasten chose carpet tiles in lieu of an area rug. "They are very easy to stay clean," she says. "When a tile becomes damaged, you only have to eliminate that one and replace it"
Carpet tiles: Remembrance, Teal, Flor; paint: Silver Sage, Restoration Hardware
Angela Flournoy
"I'd never had draperies before, because I was always fairly contemporary," Hasten says. She added them at the dining room for heat. She wrapped them somewhat higher than the window to adapt the standard size of the curtain panels; that way she can save money by not moving habit.
Draperies: Martha and Ash
Angela Flournoy
Hasten spotted this delicate sea spray sculpture at local secondhand shop, Lula B's, and instantly fell in love with all the colour and Lucite base. "I like hunting for one-of-a-kind paintings and antiques that produce my space my very own," she says. This piece was the inspiration for the rest of the dining room. She then chose hammered shell-like gold leaf sconces out of Mothology to match the wall artwork and pink coral.
Artwork on wall: Josh Armijo; credenza: Sussex, Design Within Reach
Angela Flournoy
She refinished and repainted the existing cabinetry in the kitchen. The entire price to paint the cupboards was $800.
Angela Flournoy
Table: Silver Bar Table, I.O. Metro; vase: Turquoise Ceramic Mermaid, Bellacor; teal leaf art: Timothy Oulton
Angela Flournoy
For the guest bedroom decoration, Hasten worked off the bedding and art. "I then added the punch of yellowish," she says. Both art bits are tributes to her cats.
Angela Flournoy
Hasten splurged on all new furnishings from the main bedroom and extra colour through pillows and draperies. "I felt if I am making a wrong decision on the colour, then it's not a pocket breaker," she says. "I wanted the room to be contemporary but inviting, relaxed and unique. I believe I have attained it."
Bed: Ligne Roset; dresser: Wood Tiled 6-Drawer, West Elm; nightstands: Wood Tiled, West Elm; table lamps: Hess
Angela Flournoy
A collection of religious artifacts adorns a bedroom. "I want my home to be timeless but current and exciting," Hasten says. "I really enjoy art from all religions. I just find it interesting and beautiful."
Chair: Eames Molded Plywood Lounge LCW, Design Within Reach
Angela Flournoy
The art in the sunroom was a collaborative effort between Hasten and artist Josh Armijo.
Chairs: Crate & Barrel
Angela Flournoy
A built-in bench on the rear patio generates lots of seating when Hasten entertains.
Table, chairs: Home Depot; throw pillows: Amazon
Angela Flournoy
Hasten snuggles with her puppy, Frito Pie. Since moving in, she's found herself at home a lot more. "Before I would spend a lot of time outside of the house," she says. " I genuinely like coming home. This is the first time my home truly represents my aesthetic"
Creative Show us your House!
Browse more houses by design:
Little Homes | Colorful Homes | Eclectic Homes | Modern Homes | Contemporary Homes
Midcentury Homes | Ranch Homes | Conventional Homes | Barn Homes | Townhouses | Apartments | Lofts | Holiday Homes